Landing Page
Located at 104 Veterans Parkway across from McDonald's in Columbia, Illinois, pen2paper features  two teaching studios and accomplished, professional art instruction.  For your convenience, we stock some art supplies for purchase.  

If you've come to this site to find out about Barn Quilts, please click on 'Monroe County Barn Quilt Trail' in the menu on the left.
Get Creative at pen

2

paper

 art studio:
eduArts Classes teach basic drawing skills while utilizing a large variety of medium – it's a great class for ages 3 to 103!  Classes are offered Monday through Saturday – see the Calendar page for the schedule.
Specialty Art Class Instruction:  We feature specialized art instruction by area art professionals in a variety of mediums.  Find out more on our Calendar and Artist Bio pages.  Clay sculpture, Comic/Characters & Stories, Interior Design, Acrylic Painting, Photography, Oil Painting, Watercolor, Fused Glass, Ceramics, and more!
Have a new camera?   Make sure you know how to use it for all your holiday, vacation and sports shots.  Take a 1 or 3 day photography class with Hal Blake – it's well worth it and it'll make all the difference!  ** HINT  HINT**  A Gift Certificate for Hal's photography class will make a camera gift so much better!
Gift Certificates make wonderful holiday gifts, birthday presents, achievement awards, etc!  You can get gift certificates in specific dollar increments or for the amount of a class.
Fun Nights for Kids:  Select Friday or Saturday nights at the pen2paper studio becomes the "Creation Station" geared to kids ONLY! (ages 7-15)   Please refer to the class schedule page for dates and topics or themes of instruction.   The fun night for Kids are a great way for parents to get a break while their kids get to have fun exercising their creativity! During the weekends before Christmas it becomes Santa's Secret Workshop where kids make and wrap gifts from 6-10 pm!  See the calendar.
Birthday Parties:  Book your child or adult birthday party – enjoy taking a lesson with your friends and family in honor of your special day!  The birthday person gets to select the drawing project and they and their guests will learn how to draw it.  They will also get to tie-dye a piece of apparel  - usually t-shirts, but could be bandanas, socks, etc. We provide the tie-dye and you provide the apparel or we can at an additional charge.  Limited to 10 people.  $120
Event Parties:  Retirement, Bachelorette, Reunions, or Just Because Friends are in Town… whatever you want to celebrate is reason enough to get together to create art.  It's  fun and rewarding and you each have a fabulous momento of the event.  At adult parties, artists may bring their preferred beverage and snacks.  Custom designs may be available for groups of 10 or more.  Call to find out more.
Scout Badges, 4H Projects:  Need instruction on the requirements of the Scout badge or 4H project?  Contact me to work up the plan for your troop or team to accomplish their objectives.
As always, we offer our eduArts classes for ages 3 to adult…
pen
2

paper teaches EVERYONE HOW TO DRAW!
Children, teens and adults enjoy learning a

proven technique!

Learn how to use a variety of media.   All

materials are included

.

Classes meet weekly

on a convenient, monthly basis.

TRY THE FIRST CLASS FREE  (reservation requested)
pen
2

paper offers a FULL PALETTE OF BENEFITS for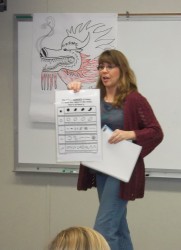 Parents:  It's challenging to decide how your children should spend their time between academic, developmental and fun activities. pen2paper provides a perfect balance of all three with the eduArts drawing classes. These classes are more than just drawing classes for pre-school to teenagers. The eduArts method develops your children's learning skills by improving their hand-eye coordination, concentration, comprehension and observation skills. Children will expand their knowledge through the eduArts projects because they offer a delightful combination of academia and creativity. In fact, leading educators credit eduArts as a teaching system to help students focus and concentrate, make decisions, solve problems, sequence and develop hand-eye coordination.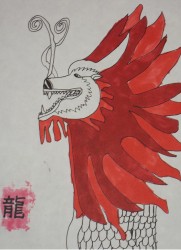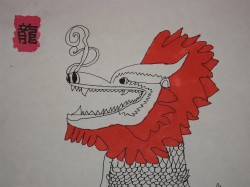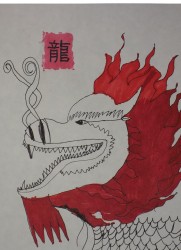 Children:  pen2paper's eduArts results show that ART IS A TEACHABLE  SUBJECT – just as we are taught how to combine basic phonetic rules to read, musical notes to play an instrument, or foot moves to play soccer, the eduArts method teaches students to draw using the basic Elements of Shape.   Each week, students are guided by a certified eduArts instructor on how to use the Elements of Shape to represent what they see to create a unique and fully developed composition. We explore the use of various media to depict our interesting collection of subject matter. The wide range of subject matter, media and artistic techniques allow students to continually develop their skills at their own pace.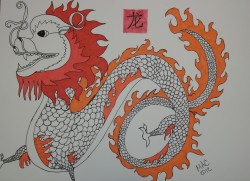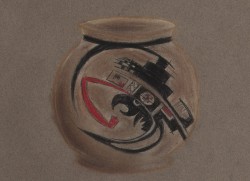 Teens & Adults:  pen2paper's eduArts Classes are not limited to children!  pen2paper's eduArts instruction utilizes the basic Elements of Shape to learn to re-think how to view the world in order to capture it on paper.  Basic to advanced drawing is taught for a variety of subject matter including still life, plein air landscapes, portraiture, figure drawing and perspective. Students will learn about and use a variety of media – without the investment in supplies!  Teens and adults, at any skill level, will greatly enjoy and benefit personally from the classes. Projects are partially if not all self paced.  Students can utilize the instructor for specific assistance and are encouraged to develop their style and manner of interpretation.